Welcome to CMAME
The 9th International Conference on Mechanical, Automotive and Materials Engineering (CMAME 2022) will be held Hanoi, Vietnam as virtual conference during December 16-18, 2022. The aim as well as objective of CMAME is to present the latest research and results of scientists working in the field related to Mechanical, Automotive and Materials Engineering topics. This conference provides opportunities for the delegates to exchange new ideas and application through face-to-face discussions, to establish business or research relations and to find global partners for future collaborations. We hope that the outcome of CMAME 2013, CMAME 2014, CMAME2015, CMAME2016, CMAME2017, CMAME2018, CMAME2019 and CMAME2020 will yield significant contribution to the knowledge in the emerging areas of Mechanical, Automotive and Materials Engineering.
CMAME 2022 is organized by South Asia Institute of Science and Engineering(SAISE). CMAME 2022 is expected to be more exciting, stimulating & educative. The intention is to establish an effective platform for institutions and industries to share ideas and to present the works of scientists, engineers, educators and students across the globe. The organizing committee of symposium is pleased to invite prospective authors to submit their original manuscripts for possible presentation at CMAME 2022.
---
Proceedings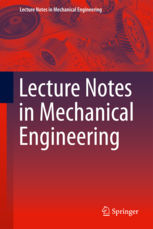 After a careful reviewing process, select papers from the conference after proper registration and presentation, will be published in Lecture Notes in Mechanical Engineering as a proceedings book volume. Springer will conduct quality checks on the accepted papers and only papers that pass these checks will be published. Indexed by SCOPUS and EI Compendex. All books published in the series are submitted for consideration in Web of Science.
Download template here. Any further questions or check papers' status, please mail to cmame2017@163.com.

CMAME Previous Proceedings
CMAME 2019 - IOP Conference Series: Materials Science and Engineering Vol. 831 | Scopus
CMAME 2018 - ISBN: 978-1-5386-7388-1 | IEEE Xplore Online | Ei-Compendex & Scopus
CMAME 2017 - ISBN: 978-1-5386-0431-1 | IEEE Xplore Online | Ei-Compendex & Scopus
Selected papers from the conference will be invited to submit an enhanced version to the International Journal of Agile Systems and Management (IJASM). IJASM addresses stability and responsiveness of engineering systems interacting with agile environment. IJASM highlights issues in systems specification, design, control, implementation, commissioning, operation, servicing and maintenance, not only on the mechanism but also with human and society requirements in mind. Examples include engineering assets, environment, building, transport, computers, supply chains, manufacturing, enterprises, and complex engineering products such as aircraft. IJASM is indexed in many international databases including Scopus, Google Scholar, Info Trac and Inspec. (Read More)
---
---
Abstracts
Abstracts of completed paper, extended abstract or proposed research in any of the topic areas listed or related areas. The abstract for proposed research should include the research objectives, proposed methodology, and a discussion of expected outcomes. It should not have more than 600 words. (Note: the abstract will not be published)
---
Full Research Papers
Completed research papers in any of the topic areas listed above or related areas. This is a completed research work or project: A total of 5 pages for a paper (including all figures, tables, and references).
---
Important Dates
November 25th, 2022
Abstract, Research Paper, Case Study, Work in Progress and Report Submission Date
December 02th, 2022
Notification of Abstract, Research Paper, Case Study, Work in Progress and Report Acceptance / Rejection
Co-Sponsored by

Supported by